SDLP MLA calls for criminalisation of women
Pro-abortion extremist Sinéad McLaughlin, SDLP MLA for Folyle, wants to criminalise women (and men) who take part in pro-life vigils outside abortion centres.
Some councils in England have already created "buffer zones" which ban any pro-life presence outside abortion centres. Pro-abortion MPs in Westminster want to make it a criminal offence for any pro-life person to be within 150 metres of an abortion centre. Innocent women and men who pray on public streets outside the baby-killing centres would face heavy fines or even prison sentences.
In Northern Ireland, Sinn Fein, Alliance, and Green Party are already campaigning for similar zones here.
Sinéad McLaughlin has now also demanded that so-called "safe access zones" are implemented outside the baby-killing centres in Northern Ireland.
She said, "I intend to request a meeting with the PSNI to discuss how pregnant women can be protected from this group of extremists …Protesters need zoned out now"
Sinéad McLaughlin is a hypocrite!
The SDLP is a party that was founded in protest. Yet, now she wants to create "no-go areas" for pro-life people and criminalise innocent people who make a stand to protect and save lives of unborn babies.
While Sinéad McLaughlin talks about 'safe' zones outside abortion centres, she completely ignores the reality that babies are being killed inside these centres. The ultimate safe zone for unborn babies should be in their mothers' wombs. There is nothing more "extreme" than killing a baby in the womb.
Sinéad McLaughlin and the SDLP seem to have forgotten (or ignore) the fact that civil rights begin in the womb.
Precious Life reiterate the right to freedom of assembly and freedom of expression are fundamental civil and human rights. Our vigils will continue offering help and life-affirming alternatives to women outside the abortion centres. We will never stop actively protecting unborn babies — when and wherever their lives are in danger of abortion.
If you would like to join our Prayer Vigils, please contact Precious Life on 02890278484 or email info@preciouslife.com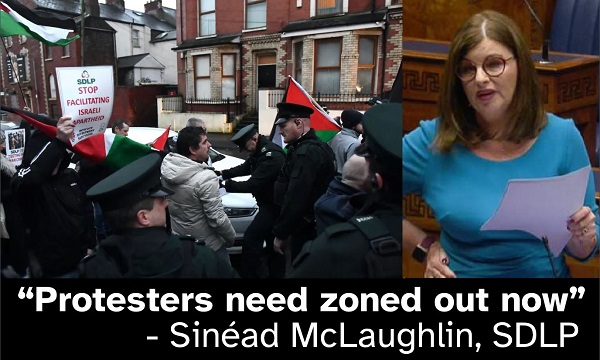 ...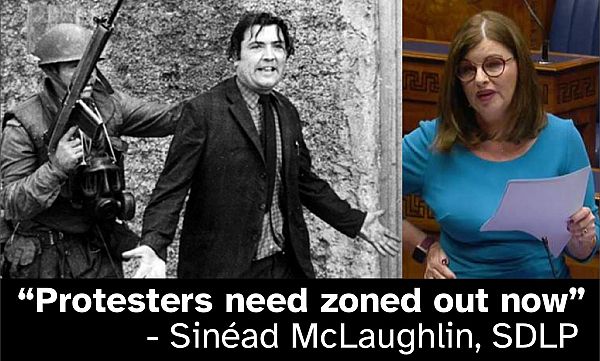 ...